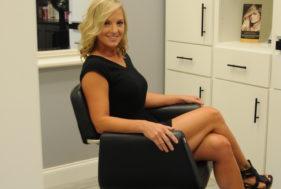 Stylist
With more than a decade of experience as a professional salon stylist, making people look and feel their best is Beth's passion. She loves using hair as her canvas to draw out her clients' unique beauty.
A graduate of Johnson County Community College, Beth has an artistic fondness of both cut and color. She is energetic, spirited and determined to work with you to create a style that fits your personality and lifestyle.
As a stylist she believes in creativity and hard work to produce a beautiful end result for her clients.
Beth's Contact Info: 
To schedule an appointment with Beth, please email,  text or call her directly at: 913-731-6731, or email her at  bethinstyle77@gmail.com.